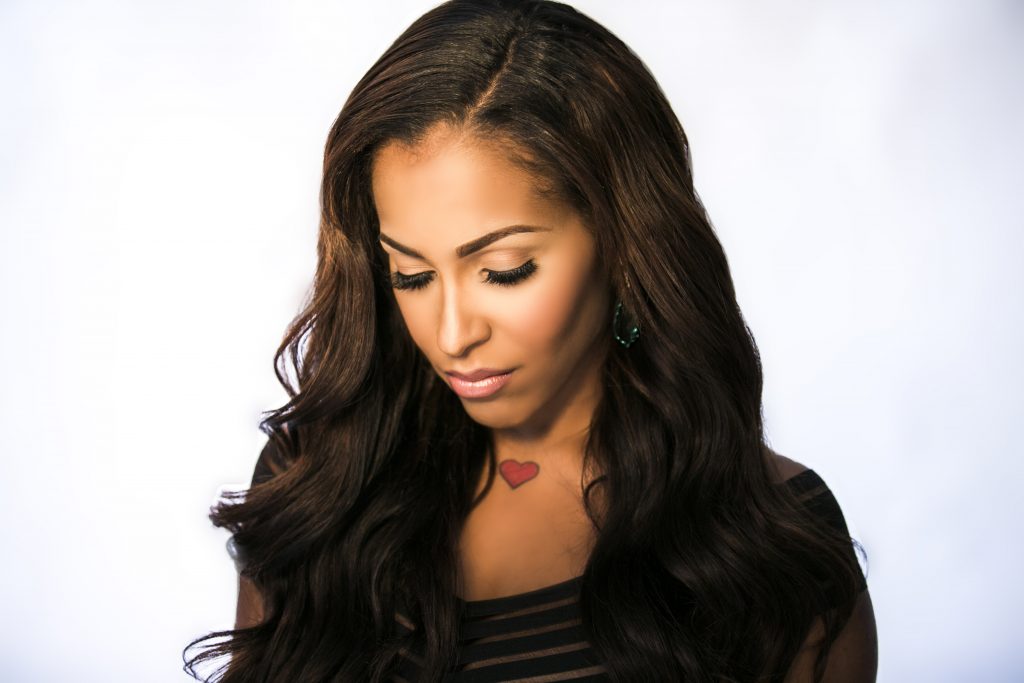 Amina Buddafly says she is not ready to divorce Peter Gunz!
Amina Buddafly of Love & Hip Hop New York recently discussed a lot of topics concerning some of the cast and her issues with Peter Gunz during her interview on The Domenick Nati Show.
Amina recently released her book, called, 'The Other Woman', which is a tell all book. We can only imagine who the book revolves around. Amina announced back in September that she was ready to tell her side of the story in a book that depicts her real life, from her upbringing to career matters.
During the recent interview on The Domenick Nati Show, she mentioned that she would consider joining the new season of Love & Hip Hop Hollywood. Amina explained that she isn't on Love and Hip Hop New York this season mainly because she moved to Los Angeles and wasn't around to film. She also told Domenick that she didn't really want to be in Season 7 but may possibly make an appearance.
Outside of that, her mind is still stuck on past hurts from Peter Gunz. Amina told Domenick that she felt Peter Gunz should do an apology tour.
We remember not long ago on the season of Love & Hip-Hop: New York, Peter sat down with his wife and the mother of his 10th child, Amina, and brought up the topic of divorce. "What comes after separation?" Peter asked Amina in the clip. "Divorce."
This scene happened right after he was fighting for Tara back, so an apology tour may not even be in the making for Amina. Especially since originally Peter Gunz was married to Tara in the first place before Amina surfaced. Let's add that Peter mentioned he is done apologizing for his cheating.
Amina went on to say that at the Reunion she plans to mention that she is not ready for a divorce, yet however she is currently feeling the desire to meet somebody new. At this point I believe everyone desires for Amina to simply move on from Peter and allow some true happiness to find her. The love triangle between her, Peter Gunz and Tara needs to just end because we don't see it helping her. She has a beautiful daughter to focus on, and that should be her focus at this point.
The Reality Star also commented on the other hot storylines that had been featured on Love and Hip Hop Hollywood Season 7. She stated that she felt that Yandy Smith's involvement on Love & Hip Hop NYC was straight boring!
 Why is she coming for Yandy?
Well, in the past Yandy Smith has always taken Tara's side in the battle over Peter Gunz situation between the two. So of course it makes sense that she would have ill feelings about Yandy. It appears to still be a sour feeling in the bottom of Amina's stomach. The Reality Star however is still ready to go after Peter Gunz and his decision to pursue Tara Wallace. This is about to get ugly and sadly despite her thoughts on Yandy's revolving issues, it seems her issues are starting to get a bit faded as well.
Just give it up already honey and go allow love to find you.
Check out the full interview below & let us know your thoughts!
Should Amina move on or keep fighting for Peter?