Marlon Wayans is a laugh riot in his new stand-up 'Woke-ish'
I have always enjoyed watching Marlon Wayans for a while now. Every since he was on In Living Color he has always managed to make me laugh. His roles in movies like, "Don't Be a Menace to South Central While Drinking Your Juice In The Hood", "White Chicks","Senseless", and more are just a few of my favorites!
He continued to make me laugh on The Wayans Brothers. He has grown so much as a comedian since then, but he is still very funny. When I heard he was doing a new stand-up special on Netflix called 'Woke-ish', I already knew it was going to be funny because of his personality and interesting just off of the title!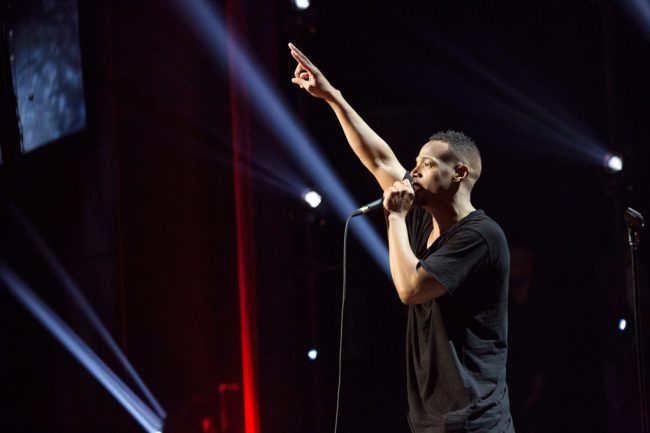 "Comedian and actor Marlon Wayans brings down the house in his honest, energetic and animated debut Netflix Original stand-up comedy special, Marlon Wayans: Woke-ish. Filmed at MGM National Harbor's The Theater in Washington D.C. in front of a packed audience, Wayans doesn't miss a beat as he opens people's eyes about the White House feeling like a reality show, jokes about rappers aging with their music, addresses the blatant racism in America, and reflects on the conversations he's had with his teenage children."
What I enjoyed about this special is that Marlon Wayans made us laugh while also bringing some much needed honest attention to matters going on in the White House, community, music industry and even with us as a black community!
I must admit that this special is among the best and if you haven't already watched this on Netflix then you seriously need to check it out!
Watch the Trailer below and click HERE to watch the comedy special Woke-Ish now by Marlon Wayans!
Be sure to follow Marlon Wayans on Social Media (@MarlonWayans), and be sure to follow our site as well as follow Starrdom100 Blog on Instagram! (@Starrdom100Blog).