Chris Rock's first stand-up special in ten years, Tambourine; brings to light some very positive and useful information for handling life and the people around you. While many outlets have chosen to focus on the negative opinions of viewers about Rock's jokes from his Netflix comedy special, I couldn't help but notice the pieces of wisdom in between the punch lines.
Chris Rock has always been known for his edgy comedy that not only attracts a few laughs but also makes you think. His comedy is simply raw and uncut. When listening to Chris Rock, you have to avoid being sensitive because at the end of the day, it's all just jokes.  In Dave Chappelle's recent Netflix special, he stated that it is hard to please people today in comedy because the world has become so sensitive to everything. So below I listed four of the best life tips that we were able to learn from Rock's new comedy special, Tambourine.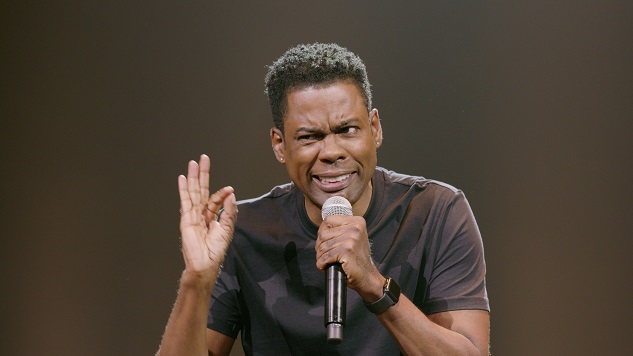 "Pressure Makes Diamonds, Not Hugs"
Chris Rock shared his thoughts about the anti-bullying sentiment that was being preached by school administrators. He stated that he felt these methods were not properly preparing kids for the real world. In a comical sense he stated that if there were no bullies in the schools, then how could kids be prepared to face bullies in the real world? He went on to talk about all the bullies you are going to face in the workforce and how learning early on how to handle them in school will teach you how to deal with them later in life. He used Bill Gates and Marc Zuckerberg as examples, stating that these successful entrepreneurs had possibly been bullied early on in life but used that negative to push them to become the best. He later added that "pressure makes diamonds, not hugs" and that we are not properly preparing kids to go into a world that is not a loving place. Of course I'm sure he doesn't support bullying which has led to suicide in a sad massive amount among our youth, but I understand the point he is trying to make. He simply wants us to learn that we can't protect our kids from everything in this world and that some things in life are simply just going to make them stronger.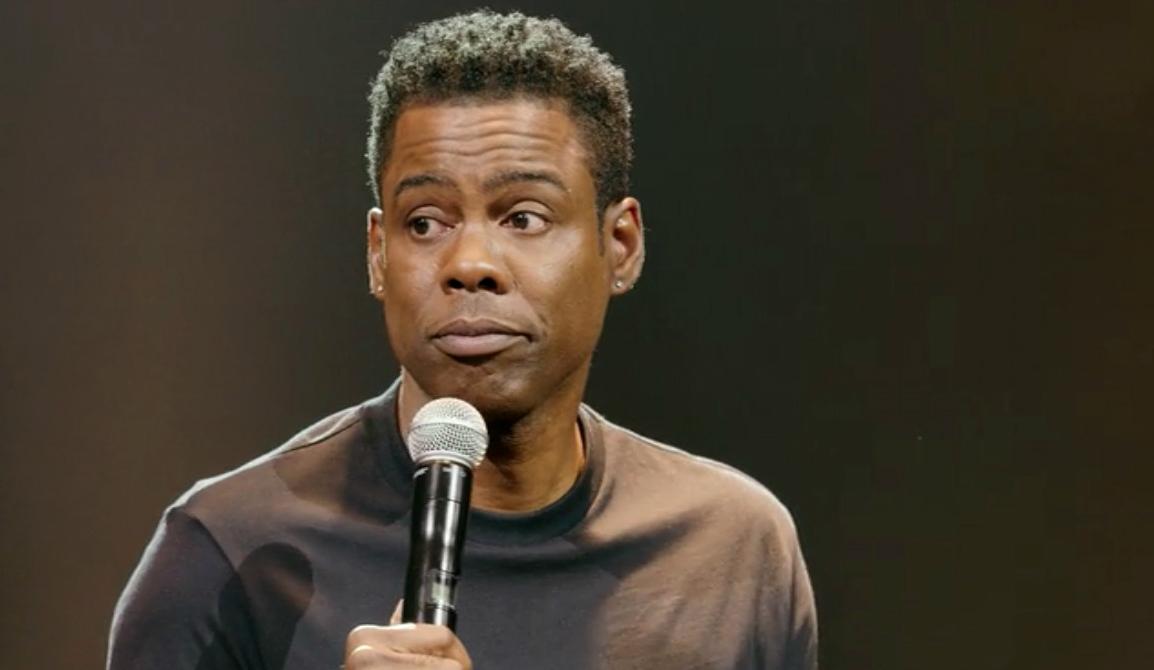 Her success is your Success, and Your Success is Her Success"
"Stop competing," Rock tells the audience. In the older era, men were the breadwinners and considered to be the kings of their homes – while women were just supposed to be content with whatever the husband brought home, and stick to cooking, cleaning, and raising the children. Of course times have changed and those roles have switched. More women are now part of the workforce and entrepreneurs, with some bringing in more money than their husbands. So Rock wants married couples to learn that just because you bring in the most money, doesn't mean you should act more than the other. He shared brief thoughts about how he felt he was a bad husband and had a huge ego in his prior marriage because he made more money.
"When you're in a band, sometimes you're on lead, and sometimes you're on tambourine."
For those curious why Chris Rock names his comedy special after a musical instrument, he explains that, "when you're in a band, sometimes you're on lead, and sometimes you're on tambourine. And if you're on tambourine, play it right. Play it with smile, because no one wants to see a mad tambourine player." From this you can pretty much learn how to accept your role in life and do it well. No matter where you are in life, make the best of it. If you are in the front then shine and even if you are in the background, still shine just as if you were in the front.
"A Woman Can Leave You Mentally"
In this segment, Rock shares that men should do right by their wives because a woman can leave them mentally before she ever goes anywhere physically. He joked stating, "Some of your wives only came for the tickets, she is not here with you, she is mentally here with me". Many assume that cheating is simply a physical act. However, Rock points out that a mental checkout is equally as damaging. The technical term for what he describes is an, "emotional affair." The O'Jays had a song that said, "Your body's here with me, but your mind is on the other side of town."
Chris Rock may have ruffled some feathers with his raw comedy special but we can definitely take some positive information from the show. Be sure to check out Tambourine, now available on Netflix.
Share Your Thoughts On The Comedy Special Below!
Be sure to follow the site!