Just after the release of his 45-track album, Chris Brown is back at it in the lab teasing a new Michael Jackson-inspired song.
He recently shared on his Instagram a preview clip, Breezy captioned the post writing: "VAMPIRE VIBE session MJ kinda night," while filming a studio mixing board.
"Girl, I've got a bad, bad reputation, but you do too," he sings. "She said she's been down, down for a while now / She's a renegade on the loose."
The production is where Brown appears to be pulling his MJ reference from, as the track sounds inspired by Jackson's "Leave Me Alone" from 1987's Bad.
Of course Chris Brown's inspiration and love for Michael Jackson is no surprise. He's shared his admiration for the King of Pop numerous times, and in 2012 he reflected on meeting his idol. "That was probably one of the greatest moments in my career 'cause I got a chance to perform for him," he explained. "People loved the performance. I went backstage and met him. He said hi to my mom. He was respectful. It was just one of those great times in my life."
Although he idolizes Michael Jackson, he makes it clear that he doesn't want to copy him. "My legacy is not to be Michael Jackson, but to just be me," he added. "I want to make him proud. I don't want to make it an effort to copy because I hate clones, so I don't want to be a clone."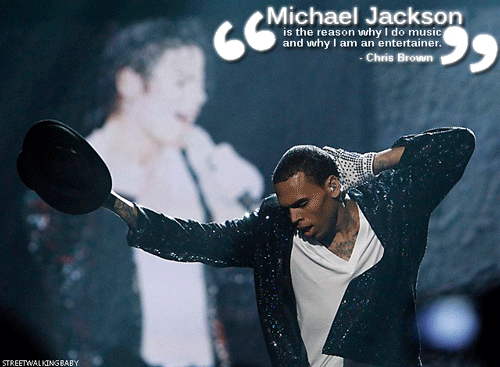 Just last week, he shared another new song, "Sirens", which arrived shortly after dropping his double album, Heartbreak on a Full Moon. He also recently collaborated with Dave East, Kap G, Remy Ma, and T-Pain.
Listen Below to 'Sirens' by Breezy!