Everyone has their own unique way of parenting, but recently model-actress Draya Michele caught the harsh wave of social media after she shared a message about  refusing to sign her son's homework. Now of course we all know that parenting requires a lot of multi-tasking and more importantly it means being supportive of your child(ren) regardless of how you may personally feel. There are days when you want to stay in the bed but you still have to get up because getting your child to school is super important. There will be days when they are sent home with the most craziest projects but of course the smile and look of excitement on their faces becomes motivation to get the job done. Being a parent means not being selfish. If you are going to be selfish then you might as well just not be a parent.
The former reality star explained how upset her son was over lost points on an assignment. His project required extensive practice on a speech and needed her signature. "It's not my d*mn homework but it feels like it," she said. Since her son has recited the speech up to two times a day for a month, she says she was tired of hearing it. So let's take a look at what Draya recently posted on social media in regards to her child's homework.
Draya also tried to clear the air by saying, "I'm not annoyed of signing. I'm annoyed of him feeling the need to read it to me everyday."  Honey that's still not a good response.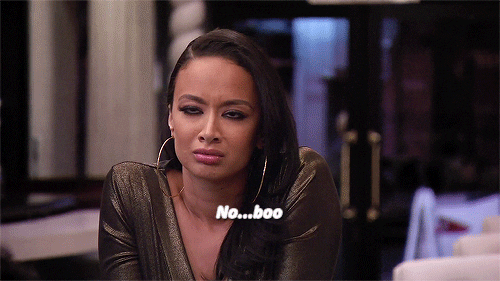 Let me first say that this is one of these situations that you shouldn't come to social media seeking opinions about. It's seriously not a good look for a parent to be venting about how you affected your child's grades on an assignment simply because you did not feel like doing your part as a parent. You have to realize that there are so many things that are extremely important in their little worlds, and you have to step up and make the best effort to make those moments memorable. Although she stated she was not annoyed, your statement screams, annoyed. We as adults make time for everything else in this world that we want to do. We don't get annoyed for being asked to show up for work, and do the same stuff over and over to get that check, so why does doing something that is only going to last for a short period of time for our children suddenly feel annoying?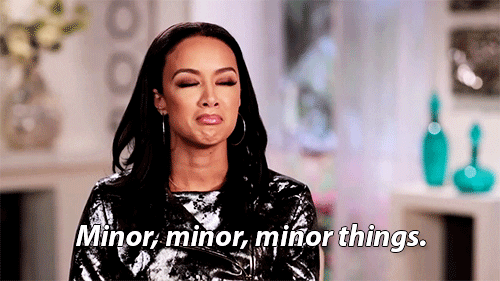 Again, being a parent means not being selfish. As a mother myself, I can attest to the many days of having to toggle between my personal work and my daughters work and PTA meetings. It gets tiresome, but the excitement on her face is everything to me. You should take joy in hearing your child want to read and learn because so many are taking joy in having their face glued to a video game or out getting involved in some trouble.
Be excited that your child wants you to be part of what is important to them because one day they will get old, and have the pleasure of talking about how involved mom was in all of their school projects and activities. Draya you don't want to have your son growing up feeling that his mom felt that he annoyed her, and never wanted to take part in what he had going on. Let's create some positive memories and do a great job at playing the role that will last you a lifetime, which is being a good mother and being supportive of every little moment as much as possible that makes your child happy.
It's not always about us, and that moment ends the day we are blessed to bring these little angels into the world.  You got to do better!
Be sure to Follow Starrdom100 Blog on Instagram & Share your comments about this topic. Was Draya right for how she felt about helping her son with his assignment?