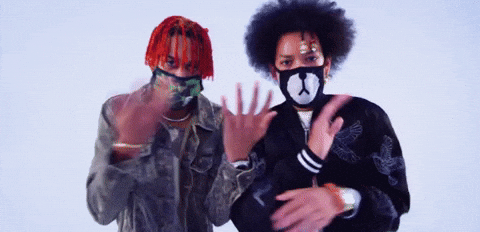 Ayo & Teo (Ayleo and Mateo Bowles) are a duo of American dancers who have appeared in music videos for Usher's "No Limit" and Chris Brown's "Party". Their song "Rolex" peaked at number 20 on the US Billboard Hot 100. These two siblings built a rapid online following by posting videos of themselves dancing to the hottest new songs and inviting fans to do their best takes.
In a recent interview on The Domenick Nati Show today, the duo discussed owning a rolex, their celebrity crushes, and more!
Of course since their popular song, "Rolex" was a major hit, some probably wondered if the company for Rolex had even considered contacting the duo for bringing them so much exposure. That question from Domenick of course brought a few laughs as they gave their response stating, "We wish…I think somebody with our management team reached out to them and that didn't work out."  
With the increased rise of rap artist in the music industry, Ayo and Teo shared their thoughts on who they felt was the most underrated rapper out today.
"I swear this person is so underrated…..Roy Woods. He is a beast and he is very inspired by Michael Jackson. Just go look at Roy Woods one day." -Ayo
Besides staying busy with their amazing abilities to bring attention to the art of dance, these two shared who they were crushing on in the entertainment industry. Teo shared that his celebrity crush is Cardi B and Ayo's is Actress Madison Pettis. When asked if they would love to do a song with Cardi B if the opportunity came up. They stated,
"That would be lit, we can make an anthem out of that."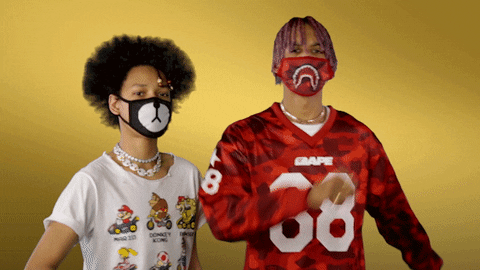 Okay Cardi B, make sure you team up with these talented young guys for your next hit single.
Now just about every artist of course, has those in the music industry that they may admire or look up to. When it comes down to who these young men consider to be their top five rappers of all time, there was no hesitation in making that known.
"Kanye West, Kid Cudi, Kendrick, Migos and recently my boy Trippie Red" -Ayo
"Kanye, Kendrick, XXXTentacion, Rae Sremmurd, and Migos" -Teo
Check out the interview Ayo and Teo had today on The Domenick Nati Show below!
Be sure to follow Starrdom100 Blog on Instagram!
Tanisha D. Davis
Founder/Journalist
Instagram: (@TanishaDDavis)