We have arrived at the end of the year and of course many have already began to make out that list of New Years Resolutions! Some may decide to actually follow that list and others may find themselves forgetting everything they desired to accomplish as the year takes them over. Let's admit that nobody on earth does a complete transformation when the clock strikes midnight.
                     "Dreams aren't achieved overnight; change happens in baby steps."
While many have made setting a New Year's resolution a huge priority before the year-ends, Orange Is The New Black actress and body positivity poster child Danielle Brooks feels the opposite. In a recent feature for Instyle, she spoke on why setting New Year's resolutions is not her cup of tea, and shared her own perspective on setting goals that empower and give back to others.
"I've never thought of myself as a New Year's resolution–maker. Maybe it's because my life feels as if it's constantly in flux. A spark that inspires me to make a change might happen randomly throughout the year, like at the start of spring or on a quiet October afternoon. Don't get me wrong—I'm all about setting goals, and I'm a hard-core believer in the Secret (putting things out there so you can manifest what you want in your life). Some people have vision-board parties to do that; I'm more of a "write it down" (or "jot it down in your Notes app") kind of girl."
I can truly relate with her on this because I've had the tendency to switch up things in the middle of the year if I feel it is not bringing my best interest to the forefront. I truly believe that writing down your goals is a great way to stay motivated and kind of have an outline as to something to follow during the year. Yet we as people tend to change as we are faced with different life matters and things do not always stay the course.
Danielle spoke on not stressing herself out while trying to follow those she admires or considers to be her role models.
"I'm also trying not to stress myself out as much about following the exact same paths of my idols. I ran into the lovely actress LaTanya Richardson Jackson the other day, and she said to me, "Danielle, you're beautifully doing you better than anyone else can." She reminded me that I can be inspired and motivated by whomever I so choose but that my life is uniquely and perfectly my own. But that doesn't mean I need to reach my dreams by myself. I think of my goals as newborn babies. I might need some friends and family to help me take care of them at first. (Though, just like with babies, if I bring too many people around, my dreams might get sick, infected by negativity.) So, when I put things out into the universe, I do it carefully and share them with those who encourage my aspirations—the ones who give me the boost I need."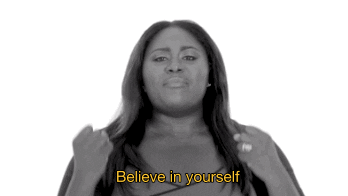 When you have those that you are striving to be like or to build a legacy the same as, it can be quite stressful. I adore power icons like Oprah Winfrey however I'm well aware that I can't become her status overnight because it requires a lot of work. When you look around you and see so many people living the life you desire to live, it can become overwhelming. You really have to step back and catch your breath. You have to remind yourself that you are doing just fine and to stay focus on the journey.
Read more from Danielle Brooks over at Instyle!